GOLD RUSH
cannabis-naturally high

To our costumers,
The story of Gold Rush Farms is the story of pioneers. We've set out to do what no one else has done before. Gold Rush sets new standards in cannabis farming.
Our 100% natural cannabis flowers are grown in Humboldt with certified organic amendments that feed the soil. We brew our own chemical-free compost tea in-house.  Our plants receive constant care and are never treated with harsh chemicals or pesticides.
Gold Rush farms produces the purest cannabis possible, hands down.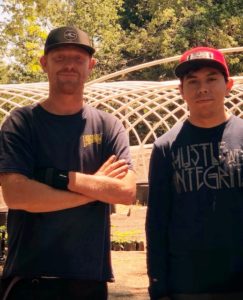 James  CFO Chief of Farming Operations
Ivan  President